Built between 1902 and 1906, this magnificent complex of buildings was once an intimate palazzo-like structure designed by Charles McKim as the private library of financier J. Pierpont Morgan. Despite several additions since 1928, the original McKim structure has changed little. Now covering half a city block the complex is home to some of the world's greatest collections of seminal artistic, literary, musical and historical works.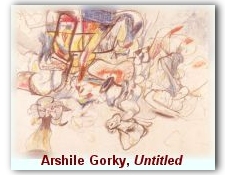 The Library's collection of rare books, manuscripts and drawings focuses mainly on the history, art and literature of Western civilization from the Middle Ages to the twentieth century. Highlights include the ninth-century Lindau Gospels, a rare vellum copy of the Gutenberg Bible, the Hours of Catherine of Cleves, Albrecht Durer's Adam and Eve, drawings from Leonardo da Vinci, Peter Paul Rubens and Hilarie-Germain-Edgar Degas, the autograph manuscript of Mozart's Haffner Symphony, original manuscripts by Charlotte Bronte and John Steinbeck, and several hundred letters from George Washington and Thomas Jefferson.
The Library is a work of art in itself. The exterior is in Tennessee pink marble in a classically simple design: a rectangular structure with a recessed portico. The facade is based on two 16th century Roman sources: the story of the Nymphaeum of the Villa Giulia (designed for Pope Julius III) and the entrance to the Villa Medici (built for Cardinal Ricci).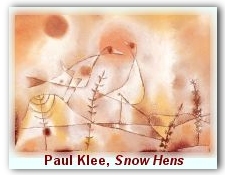 The marble blocks were fitted together using a classical Greek architectural method requiring a minimum of mortar. The exterior artwork is among the most beautiful in the world, executed by masters. The interior consists of three rooms radiating off the east, north, and west sides of a lavishly decorated rotunda. Currently the east and west rooms are open to the public.
Visitors can enjoy changing exhibitions drawn on both the Library's permanent collection as well as collections from other museums and libraries around the world. A calendar of events is available, featuring a variety of public programs such as Guided Tours, Video Presentations, Lectures and Concerts. Groups are welcome, as well as individuals. Groups should consist of between 10 and 45 people (35 for elementary and junior high school students).
Special Educational Programs for students in 4th through 6th grade and 7th through 12th grade are available. Call for details.
A light luncheon and afternoon tea are available at the Morgan Court Cafe. Call for cafe hours. The Morgan Library Shop, located in J.P. Morgan Jr.'s former townhouse, offers a wide selection of reproductions, cards, and various gift items. Visit the Morgan Library Shop OnLine.
The Pierpont Morgan Library is undoubtedly one of the most beautiful buildings in the country. The detail of the work, inside and out, is truly awesome. Visitors will likely find themselves returning soon, as one visit is not quite enough to take it all in.