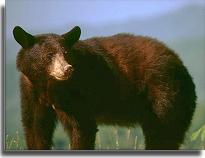 This fine zoo located in Maryland's beautiful Cecil County is home to more than 300 animals of over 80 different species. Visitors can see and learn about a wide range of mammals, birds, and reptiles, from prairie dogs to giraffes, and everything in between. Monkeys and apes, a mountain lion and black bear, bison, camels, antelope, alligators, crocodiles, and more reside can be seen.
The 110-acre Plumpton Park Zoo is relatively new. It began as a small, private collection of animals and evolved into a zoo in late 1986 due to strong public demand.
The Zoo offers a variety of family programs and events. One is the popular Summer Safari, a series of week-long educational programs presented during the summer. Kids and parents actually get to handle the smaller animals. Fund raisers and an animal "adoption" program allow the public to become involved in caring for the animals.
School Groups of all ages can participate in Guided Tours and classroom instruction (depends on staff availability). Teachers can call to arrange a program.