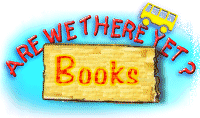 Book Categories
---
If none of the books on this page catch your fancy, search Amazon.com directly by entering key words below:
Books on Natural History

Until recently, "Natural History" meant one thing to me.
Dinosaurs!
When I was a kid, if everything else in the American Museum of Natural History was discarded and replaced with more dinosaurs, the world would have edged one step closer to perfection. But now I know better.
Natural History touches on just about everything imaginable, from human culture to the formation of the earth, and everything in between. That includes, of course, dinosaurs!
The books suggested below are in the subject of Natural History, from Amazon.com.
Choose from this selection or use the search box below to search Amazon.com directly!